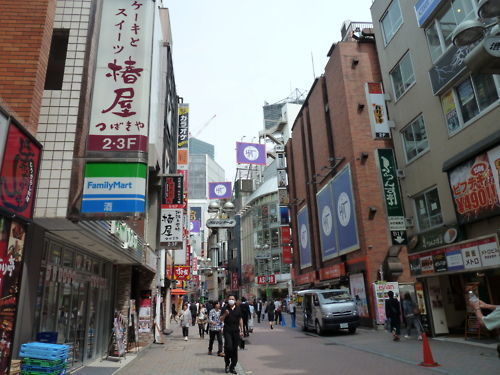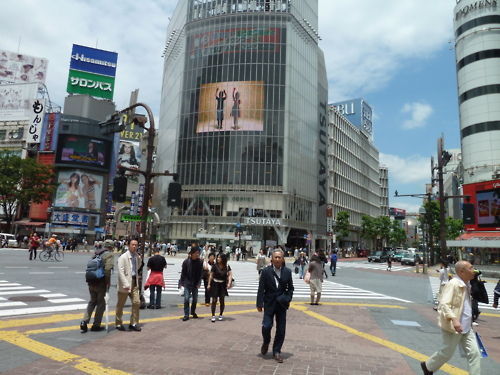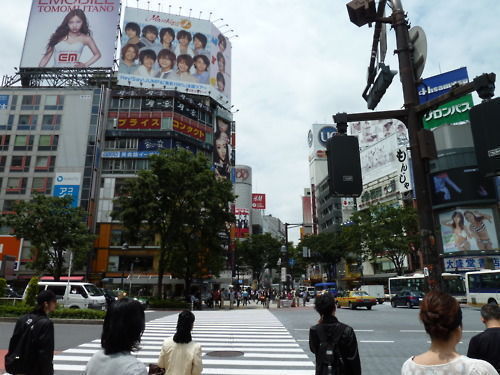 Last year, I went to visit my grandparents in Yokohama, Japan. Although this trip was more for family reasons, my family was able to go out into Shinjuku and Harajuku for some vacation time. To me, Japan has always been a place very close to my heart. Not only are both of my parents from Japan, I also lived there when I was younger. For many years, I never went back. It wasn't until 8th grade, when I was able to go to Japan. Because it had been so long since I last went, I did not remember a lot of things about Japan. Even though a lot of it felt new to me, there was a sense of home that I found comforting. From that trip on, I decided that Japan was my favorite place to be. It wasn't until last year that I had the opportunity to go back to Japan and be in the place that makes me the happiest.
Because we were there to visit my grandparents, we stayed at their house and mostly stayed in the neighborhood. For most of our "vacation time," we went to Shinjuku and Harajuku. Both are in Tokyo, and are very fun places to visit. In Shinjuku, there is the famous, busy intersection (as shown in the pictures). There are tons of tall buildings covered in advertisements. At both Shinjuku and Harajuku, there are many places to shop and eat.
In Japan, there are music trucks that go around blasting music to promote new albums. As a kpop fan, I was particularly excited to see a Super Junior truck in Shinjuku.
I ended up spending most of my money on CDs. I went to Tower Records (http://tower.jp/store/) and Tsutaya (http://store.tsutaya.co.jp/storelocator.html) and ended up buying 8 from my favorite kpop groups. Needless to say, I was extremely happy with my purchases.
Besides its awesome gadgets and cute clothes, Japan has the best food. Although sushi is one of the more commonly associated foods for Japan, I prefer eating the basics: rice, miso soup, grilled fish, etc. That's one of the conveniences of staying in a home with family, rather than a hotel. You get to sit back and enjoy the real classics. Although there's always room for the fancy stuff…
Another one of my favorite things about Japan is that there seem to be an unlimited amount of vending machines. They sell everything from drinks to undergarments. In some ramen shops, they have a vending machine in the front, in which you pick which ramen you want and it gives you a receipt/ticket, that you hand to the workers, who then present you with your order. They even have a vending machine that does your nails! (http://fanet.jp/topics/nailart/index.html) Because Japan is so technologically advance, they have added cool features like touch screen and vending machines with Wi-Fi. Although all of these fancy vending machines are cool, I just like the convenience of having access to a cool drink anywhere I go.
A lot of my vacation time was spent shopping and browsing through stores. Since I was there to visit my grandparents, I spent most of my time with them. It was fun to bond with my family and eat a bunch of delicious food together. The trip only lasted a week, and when it time for me to leave, I vowed that I will return. Being in Japan is always exciting for me because the culture is so different from that of America. Even though it is vastly different from my home here, Japan will always be another home to me.
Dear Reader: This page may contain affiliate links which may earn a commission if you click through and make a purchase. Our independent journalism is not influenced by any advertiser or commercial initiative unless it is clearly marked as sponsored content. As travel products change, please be sure to reconfirm all details and stay up to date with current events to ensure a safe and successful trip.
---